Trees are an important part of my paintings. One of the characterstics of many of my paintings is a study of a group of trees on a hilltop, the horizon, a mountain backdrop.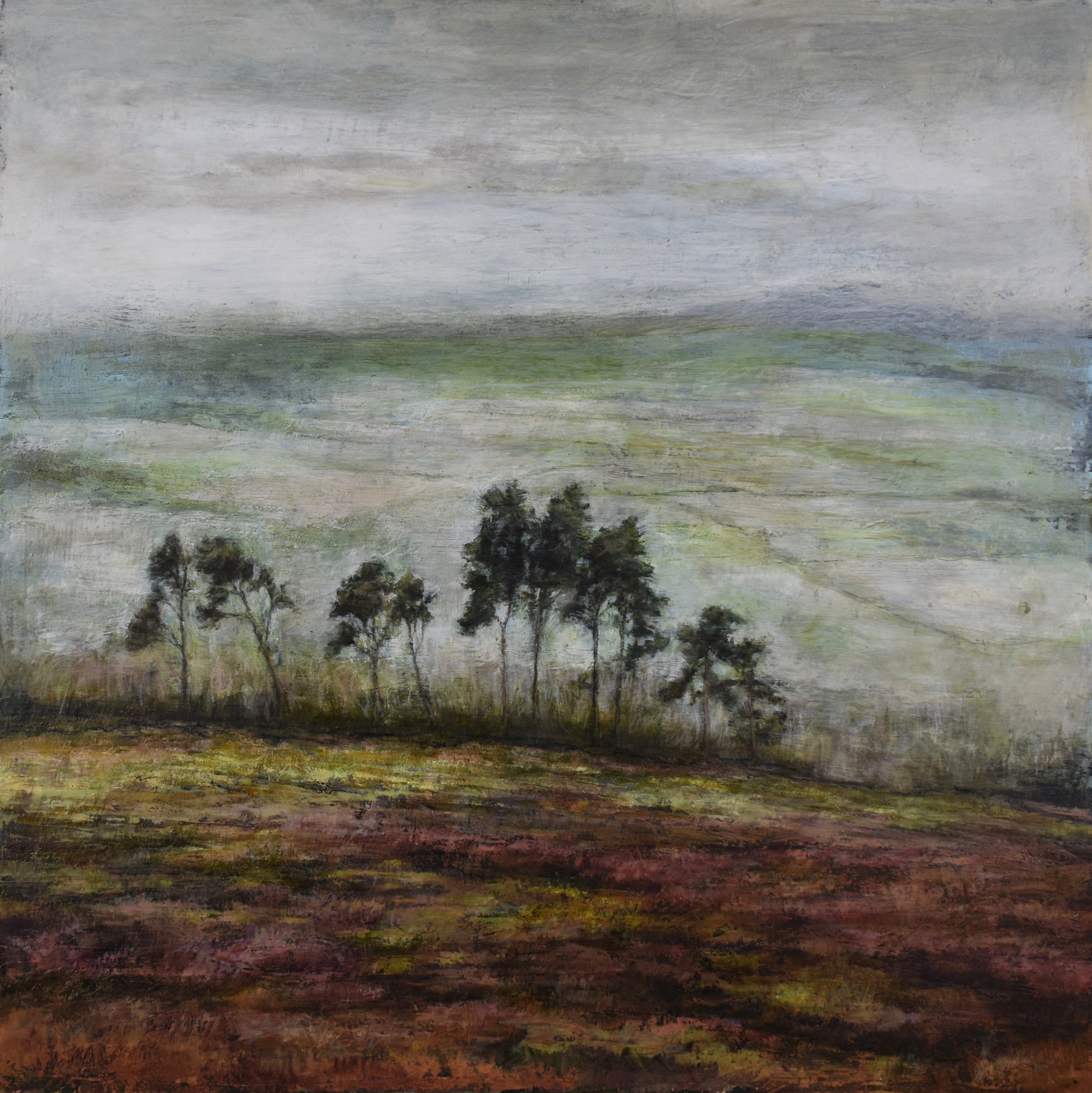 We have planted trees wherever we have lived but just over three years ago we moved to a very run down old farm on the North Yorkshire Moors near Sutton Bank with around 3 acres of pasture. So far we have planted more than 200 tree saplings and 100 metres of mixed hedging and several much larger young trees. On the rest of the 2 fields we are planting wildflowers and sowing wildflower seeds. It was already untouched old pasture land just grazed by cows so it does still have an amazing variety of grasses. Timely grazing of the field will still feed the neighbours' cows and horses and allow the wild flowers and grasses to grow and seed.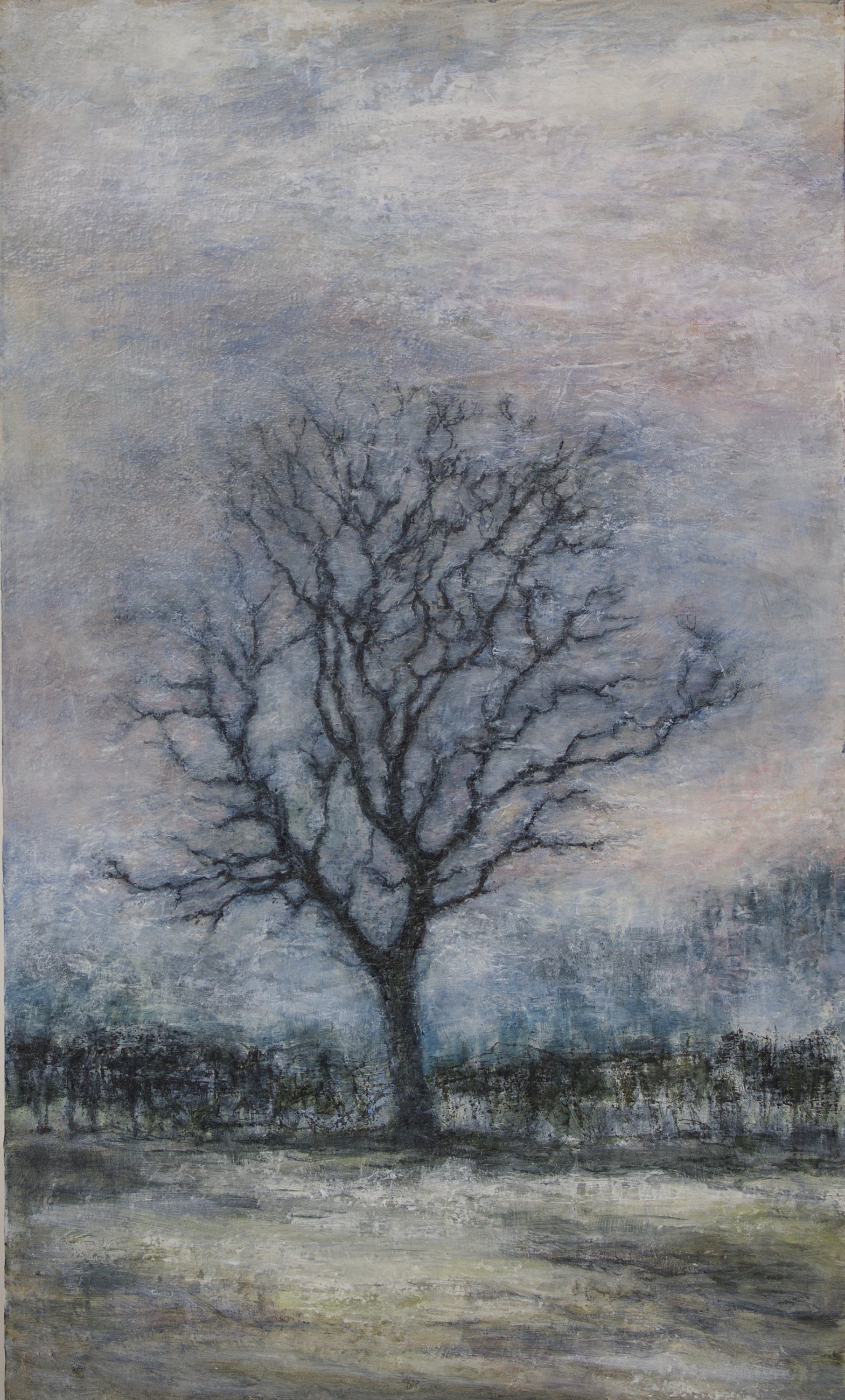 We have left areas between the tree saplings untouched by grazing and it provides shelter for hares and red legged partridges.
Every time I sell a print or a painting 10% of the profit goes towards planting trees and wildflowers. The next plan is to plant a stand of larch and Scots pine.